From
Climatenexus.org
An unexpected surge in global atmospheric methane is threatening to erase the anticipated gains of the Paris Climate Agreement.  This past April NOAA posted preliminary data documenting an historic leap in the global level of atmospheric methane in 2018,
[1]
underscoring a recent wave of science and data reporting that previously stable global methane levels have unexpectedly surged in recent years.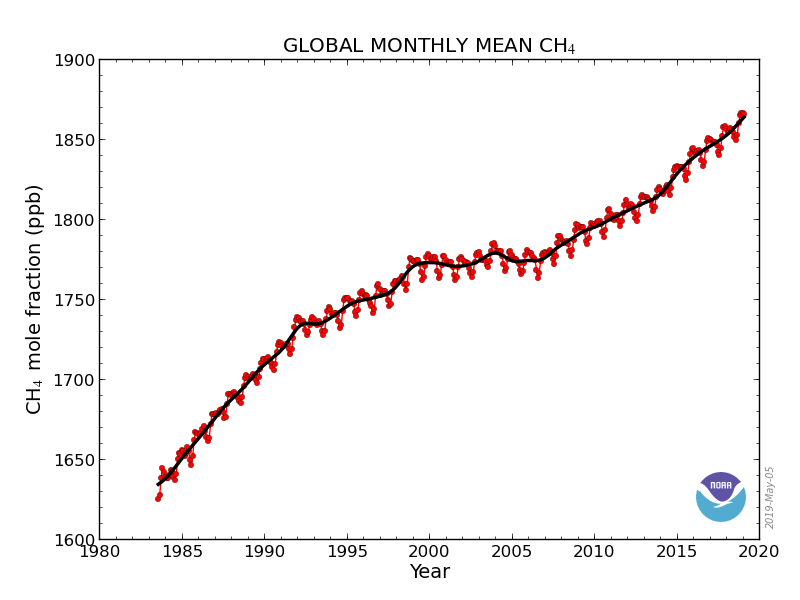 The scientific community recently responded to the surge into two high profile publications by calling for a reduction in methane emissions from the natural gas system, framing it as the most practical response to the global increase.
[2]